The Arcotete Ecotourist Park (El Arcotete Parque Ecoturístico) is a must-see during your visit to San Cristóbal de las Casas in Chiapas, Mexico.
Arcotete features an incredible cave system with a large limestone archway and a freshwater river that runs right through the middle. The whole area is surrounded by pine trees and lush greenery which is just 20 minutes drive from the town center of San Cristóbal de las Casas.
I have put together this complete guide of El Arcotete Parque Ecoturístico including how to get there, how much it costs, and what to expect!
Want cheap flights to Mexico? Check out CheapOair to book now and travel for less!
Have you got travel insurance for Mexico? We all know accidents can happen and having World Nomads Insurance will save you thousands of dollars if something goes wrong.

HOW TO GET TO EL ARCOTETE PARK
There are few ways to get to El Arcotete from San Cristobal and they are by taxi, Colectivo (public bus), and on foot.
BY TAXI:
The easiest and most convenient way of getting to Arcotete from San Cristobal is by taxi. It's not the cheapest option but, in saying that, it's not overly expensive.
From San Cristobal city center it's approximately a 15-minute drive in a taxi to the entrance of Acrotete Park which will set you back around 75-100 MXN each way.
BY COLECTIVO:
The second option is to jump in a Colectivo which is the most common and cheapest mode of transport in San Cristobal de las Casas.
You can wait for a Colectivo van to pick you up on the corner of Av. Remesal and Nicolás Ruiz which is very close to the famous Guadalupe Church. They typically come every 15-minutes and there will be large writing on the windshield of the van that says 'Ecoturistico Arcotete'. Here is the exact pin location on Google Maps.
The cost of a Colectivo from San Cristobal to Arcotete is only 10 MXN each way and the drive takes around 20 minutes. It will drop you right at the entrance of the park which is super convenient. And when you wish to return to San Cristobal, the Colectivo's leave from Arcotete Park every 30-minutes at half-past and on the hour.
ON FOOT:
If you don't mind a bit of exercise it's possible to walk from San Cristobal to Arcotete which takes around 1.5 hours.
I don't recommend this option because the first half of the walk is along the side of the main road with no designated footpath. The second half of the walk is along a dusty road that is very hilly and cars driving by tend to kick up a lot of dust which you will inevitably get covered in.
For the low cost of taking a Colectivo or a taxi to Arcotete, I strongly recommend these options as opposed to walking.
Colectivo drop-off at Arcotete Chiapas
ARCOTETE SAN CRISTOBAL ENTRANCE FEES
There is an entrance fee of 10 MXN to enter the park at Arcotete and an additional 15 MXN if you wish to enter inside the caves (gruta).
A series of zip lines (tirolesa) can be found inside El Arcotete park if you're up for an adrenaline-fuelled adventure! The cost of the zip line is 100 MXN per person.
On top of that, boat rides (lancha) along the Fogotico River are also available for just 20 MXN.
If you need to use the bathroom before you take the path down to the caves and archway you can find the toilets at the entrance to Arcotete Park. Along with a small shop selling all sorts of food and drinks if you wish to grab something to take with you.
Hidden Money Belt: I never go on a trip without one! The best thing is they are always out of sight, hidden beneath your clothing. With RFID blocking, they are perfectly designed to keep your credit cards, cash, and other valuables safe when you're out adventuring!
The park entrance at Arcotete
Snack shop at Arcotete San Cristobal
THE 2 WALKING TRAILS
There are two walking trails which you can take at the entrance to the park.
The trail to the right leads directly down to the large limestone archway (arco de piedra) and freshwater river. The trail to the left will take you across a wooden suspension bridge to the cave entrance on the opposite end of the archway.
It doesn't matter if you go left or right at the beginning because it's a circuit trail that all links together.
The way is a combination of concrete paths and rocky trails which is clearly marked with signposts so you won't get lost.
The trail down to the archway
Wooden suspension bridge at Arcotete Chiapas
EL ARCOTETE ARCHWAY
From the entrance down to the bottom of the valley, it's no more than a 5-minute walk and the trail emerges right at the base of the El Arcotete archway.
The walls are around 40 meters high, framed by lush vegetation, and a freshwater river about 5 meters wide cuts right through the middle of the archway. On the roof of the cave system, you can see large pinnacle stalactites and stalagmites that are formed out of limestone rocks.
The color of the water in the river is not that inviting due to its brown color from the rocks underneath the surface but it's freshwater nonetheless. Take your shoes off and dip your toes in the water if you wish!
Apart from marveling at the towering archway, you can walk downstream and cross over to the other side of the river via a small bridge to find some other rock pools and grassy areas.
The limestone archway
Arcotete San Cristobal Chiapas
Small bridge crossing
ZIP LINES & CAVES AT ARCOTETE
Head back up the same trail towards the entrance and turn right at the fork in the trail about halfway up the hill. This will take you right on top of the Arcotete archway and around to where the zip lines are located.
If you do wish to use the zipline you'll have to organize this with the staff at the entrance when you first arrive at Parque Arcotete so they can set it all up.
The zip line stretches approximately 300 meters from one side of the valley to the other and you can get a cool perspective of the archway along the ride.
If you're not zip-lining, follow the trail around the backside of the mountain and down to the river once again, this time emerging on the opposite end of the archway. This is where the entrance to the caves (gruta) can be found.
As I mentioned earlier, the cost to enter the Arcotete caves is 15 MXN and a concrete stairway leads up inside the cave system, going as deep as 400 meters. It's a pretty cool experience inside caves and you can get up close to admire the stalactites hanging from the roof.
Microfibre Travel Towel: To pack a towel or not to pack a towel? A standard bathroom towel can take up a lot of space in your bag. Get your hands on a quick-dry Microfibre Travel Towel which is perfect for the beach, backpacking, camping and general traveling.
Zipline at Arcotete San Cristobal de las Casas
The view from the other side
Picnic area at the park
PIN LOCATION OF EL ARCOTETE
WHERE TO STAY IN SAN CRISTOBAL
San Cristobal de las Casas has hundreds of accommodations to choose from so I have narrowed it down to a few of the best places to stay in San Cristobal to suit the needs of luxury travelers and budget backpackers.
See the list of accommodations below that I personally recommend:
LUXURY: HOTEL BO
MID RANGE: HOTEL CASA DE FAMILIA
BUDGET: CASA 74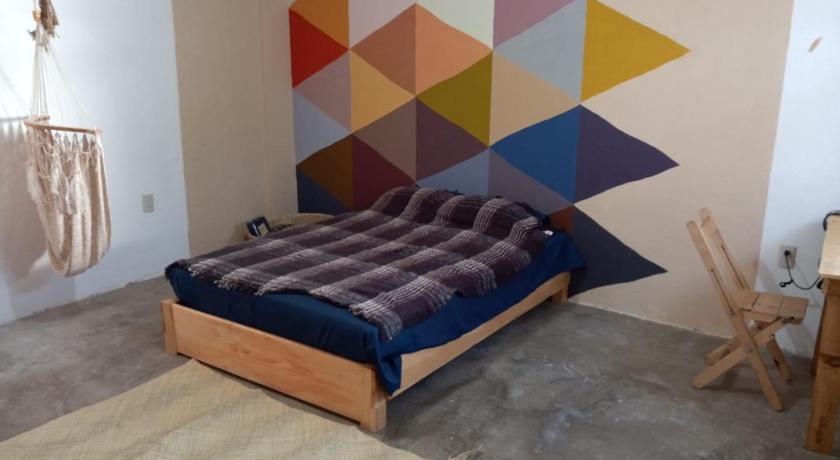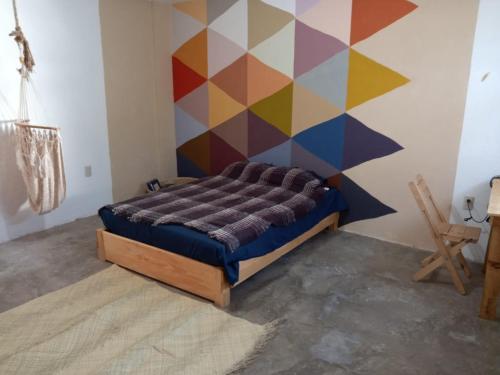 AIRBNB SAN CRISTOBAL
Another great option when searching for accommodation in San Cristobal is to stay in an Airbnb which generally has some great deals!
Use the search box below to find all available Airbnb's in San Cristobal.
LONELY PLANET MEXICO
One of the best books to take on your trip is the Lonely Planet Mexico Travel Guide!
BUY NOW ON AMAZON → LONELY PLANET MEXICO
MORE MEXICO TRAVEL GUIDES
ONLINE ENGLISH TEACHING
Do you want to travel full-time and get paid along the way?
Teaching English online is one of the easiest and most flexible jobs out there! Become a Digital Nomad, choose your own hours and work remotely from anywhere in the world by teaching English online. All you need is a laptop, good WiFi connection, a TEFL certificate and you're good to go!
JOIN MY FACEBOOK COMMUNITY
Do you have any questions about this post?
Join my Facebook Community and send me a message at any time for a quick response!
MY SHOP
Before you go, don't forget to check out My Online Shop!
I've got a wide range of digital products for sale and I'm sure you'll find something that will come in handy during your travels!
FINAL THOUGHTS
If you want to get out into nature to enjoy some peace and quiet away from the bustle of San Cristobal, I highly recommend taking the short trip out to Arcotete Ecotourist Park (El Arcotete Parque Ecoturístico) for a few hours.
Do note that this location is more popular among locals than it is with backpackers and it can get very crowded, especially on weekends. Try to time your visit for a weekday and you'll most likely have the place to yourself.
I hope you enjoyed reading this article and if you have any questions at all about Arcotete San Cristobal, please leave me a comment below and I will get back to you as soon as I can.
Happy Travels!