I spent 3 days exploring the majority of the beaches in Krabi and I was absolutely blown away at each location. White sand beaches surrounded by towering cliffs and turquoise water are just some of the things to expect when you visit Krabi.
I have put together the ultimate guide of the 5 Best Beaches In Krabi including where to find them and what to expect.
Have you got travel insurance for Thailand? I know that nobody likes to talk about this stuff but accidents can happen and having World Nomads Insurance can save you thousands of dollars if something goes wrong. 

TOP 5 BEACHES IN KRABI
#1 AO NANG BEACH
Ao Nang Beach is a 20-minute drive from Krabi Town and it's the main hub for all things happening. A long stretch of white sand beach welcomes you when you arrive at Ao Nang Beach and it's the best pick of beaches in Krabi to watch the sunset!
WHAT TO DO IN AO NANG
Apart from enjoying the calm waters at Ao Nang Beach, there are dozens of restaurants, bars, cafes and retail stores that line the Esplanade strip. My favourite cafe for reasonably priced food and coffee is the Lion & Shark.
If you plan to do some island and beach hopping, the majority of the longtail taxi boats operate out of Ao Nang Beach, bound for the neighboring islands and other beaches that are only accessible by boat.
See below for the most top-rated Island Hopping Tours in Krabi and book online ahead of time to get the best rates.
BEACHES IN KRABI TOURS
AO NANG NIGHTLIFE
After a day of island and beach hopping, you'll want to experience the Ao Nang Nightlife, which is when this small beach town comes to life.
The most reputable bar in Ao Nang is Smile Bar Central Point for great cocktails and all-around good vibes!
If partying is not your thing, I recommend heading over to the night markets located at Noppharat Thara Beach, a short 15-minute walk from Ao Nang.
See All ∼ Homestays/Hotels/Resorts in Krabi
Sunset at Ao Nang Beach – Beaches in Krabi
Taxi boats on Ao Nang Beach – Best beaches in Krabi
Night markets at Noppharat Thara Beach
#2 RAILAY BEACH WEST
Railay Beach West is undoubtedly one of the most popular beaches in Krabi. West Railay Beach is where the majority of longtail boats zip in and out of the bay doing the dropping and picking up of beach-goers.
The earlier you arrive at Railay Beach West the better, that is to say, if you want to enjoy this beautiful white sand beach prior to the midday crowds.
WHAT TO DO AT WEST RAILAY BEACH
West Railay Beach is the perfect spot to cool off by jumping in for a swim in the netted off area in the bay. There is also a dozen beachside cafes and bars, so you won't have to travel too far for some food and beverages after a swim.
Another fun adventure to be had at Railay Beach West is to rent a kayak and explore the bay and nearby beaches in Krabi.
There are many kayaks available for rent along the beach for around 2oo Baht per hour. You can leave your bags safely with the kayak rental operators while you are out enjoying your paddle.
At the western end of the bay is the access point for Tonsai Beach, which is the next beach over from West Railay Beach.
On low-tide, it is possible to walk for a few minutes around the rocky headland to Tonsai Beach. Alternatively, on high-tide, there is a bush trail that leads over the headland that takes approximately 10-minutes to walk before emerging on the sand at Tonsai Beach.
See All ∼ Homestays/Hotels/Resorts in Krabi
Railay Beach West – Beaches in Krabi
Railay Beach Bars – Beaches in Krabi
Towering cliffs at Railay Beach West – Beaches in Krabi
#3 TONSAI BEACH – BEACHES IN KRABI
Tonsai Beach is by far my favorite beach in Krabi. I think the entire adventure of getting to Tonsai Beach was what made this spot so exciting and favorable to me. When I visited Tonsai Beach it was high-tide so I ventured on the bush trail from West Railay Beach to get there.
Must Read → 3 Week Thailand Itinerary
WHAT TO EXPECT AT TONSAI BEACH
When I arrived at Tonsai Beach the first thing I spotted was half a dozen rock climbers scaling the cliff face. Not knowing previously that this region is popular for rock climbing enthusiasts, I was very intrigued and watched on for a good 15-minutes.
I continued on to explore the entire Tonsai Beach which is surrounded by a bowl of massive cliffs in a half-moon shaped bay.
Tonsai Beach seemed to be one of the most unspoiled and uncrowded beaches in Krabi which makes this location even more enjoyable.
There happens to be a sports bar just back from the shoreline on Tonsai Beach, serving up decent food complimented by a cold beer and there is even a billiards table off to the side. Only in Thailand right?!
Tonsai Beach is visually pleasing with a number of awesome viewpoints to take photos. My favorite photo location is at the east end of the bay on top of a large boulder that sits on the sand beneath the cliffs.
Rock climbers at Tonsai Beach – Beaches in Krabi
Tonsai Beach – Beaches in Krabi
#4 RAILAY BEACH EAST
Railay Beach East is more of a photogenic location as opposed to a swimming spot, though it is still one of the best beaches in Krabi. You can find seaside restaurants serving up western and Thai cuisine with awesome views of Railay Beach East and distant mountains.  There is also a small pier for resort guests coming in an out of the bay.
THINGS TO DO AT RAILAY BEACH EAST
The best adventure to be had on Railay Beach East is hiking to the Railay Viewpoint, which offers panoramic views overlooking the entire region!
It's more of a muddy climb than a hike to reach the Railay Viewpoint, but if you are fit and able, this adventure is a MUST.
It takes approximately 10 to 15 minutes to reach the viewpoint on a trail that is a combination of rocks, ropes, tree vines and steps. Trust me, the view is incredibly rewarding at the top and an adventure you will not regret.
See More ∼ Best Camera Gear For Travel
Railay Viewpoint – Beaches in Krabi
East Railay Beach – Best beaches in Krabi
#5 PHRA NANG – BEACHES IN KRABI
Phra Nang Beach, also known as the Princess Cave Beach, is one of the most unique and beautiful beaches in Krabi.  A number of caves can be found at the foot of the cliffs and a huge islet sits not too far off the beach, creating an incredible postcard-worthy backdrop.
WHAT TO EXPECT AT PHRA NANG BEACH
Phra Nang Beach I believe would have once been a hidden gem, but now due to the popularity of the unique caves on the white sand beach and the incredible surrounding scenery, this location is no longer untouched.
However, if you are exploring on a kayak there are smaller beaches to seek out just around the corner from Phra Nang Beach and you will most likely have them entirely to yourself.
Inside the caves themselves, are shrines full of wooden penises… I have seen these hand-crafted wooden penises quite a lot throughout my travels in South East Asia and it is said that the offerings of penises at these shrines are that the belief shall create fertility and prosperity to the whole earth and mankind. Most people didn't seem too interested in the meaning of this concept, but rather just wanted to take a selfie with all the wooden penises stacked high inside the cave.
Phra Nang Beach – Beaches in Krabi
Phra Nang Cave – Epic beaches in Krabi
Wooden penis shrine – Beaches in Krabi
WHERE TO STAY IN KRABI
Krabi has hundreds of accommodations to choose from, so I have narrowed it down to a few of the best places to stay in Krabi to suit the needs of budget backpackers and luxury travelers. See the list of accommodations below that I personally recommend:
Luxury: Krabi Resort
Check prices on Agoda | Check prices on Booking.com
Mid Range: Vipa Tropical Resort
Check prices on Agoda | Check prices on Booking.com
Budget: Popeye Guesthouse
Check prices on Agoda | Check prices on Booking.com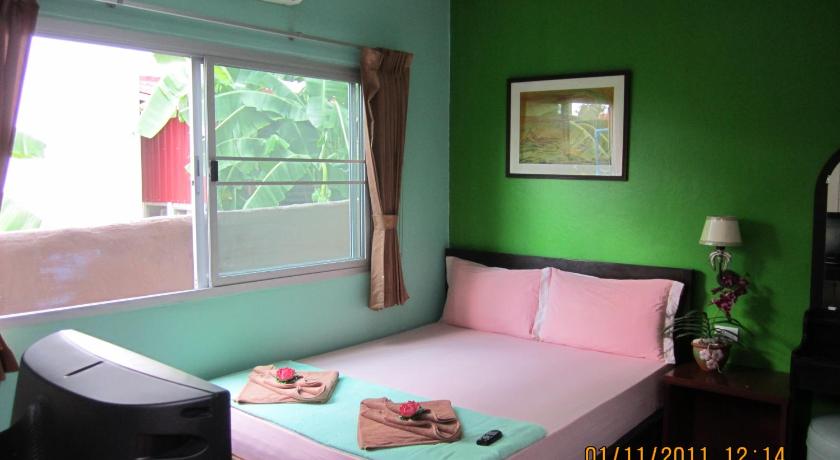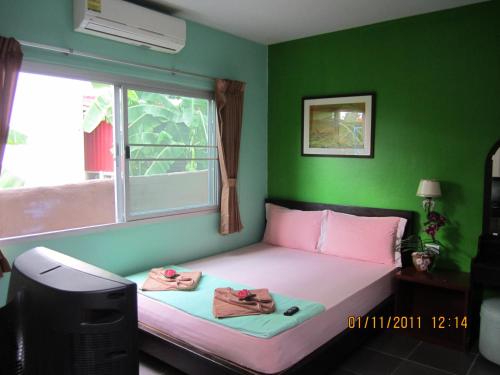 MORE THAILAND TRAVEL GUIDES
Thailand Travel Guide: 3 Week Thailand Itinerary
Bangkok Travel Guide: 5 Things To Do In Bangkok
Koh Tao Travel Guide: 15 Things To Do In Koh Tao
Chiang Mai Travel Guide: 10 Things To Do In Chiang Mai
Pai Travel Guide: 10 Things To Do In Pai
Krabi Travel Guide: 5 Best Beaches in Krabi 
AIRBNB THAILAND
Another option for accommodation in Thailand is to stay at an Airbnb, which generally has some great deals in Thailand.
Get your $40 Airbnb discount here!
MY CAMERA GEAR
• DSLR Mirrorless Camera: Sony A7ii 
• Drone Camera: DJI Mavic Pro 2
• GoPro: GoPro Hero 8 Black
• Everyday Lens: Sony F2.8 24/70mm
• Camera Bag: Lowepro Protactic 31L
• Selfie Stick: Sandmarc Metal Edition 1.2m 
• Tripod: Joby Flexible GorillaPod
• GoPro Dome: Underwater GoPro Dome
• Power Bank: Anker Powerbank
• External Hardrive: WD Elements 4TB
WHAT TO PACK FOR THAILAND?
• Waterproof Phone Case: Universal Waterproof Case
• Reusable Water Bottle: Hydro Flask Water Bottle
• Rain Jacket: North Face Rain Jacket
• Water Shoes: Slip-on Water Shoes
• Day Bag: Nomatic 20L Day Bag
• Power Adapter: Universal Power Adapter
• Packing Cubes: 4 Set Packing Cubes
• Microfibre Towel: Quick Dry Travel Towel
• Travel Insurance: World Nomads Travel Insurance
• Money Belt: Hidden Money Belt
I hope you enjoyed reading this article and if you have any questions about the Beaches In Krabi, please drop me a line below and I will get back to you as soon as I can!
↓ PIN IT FOR LATER ↓