ONE DAY IN BUDAPEST!
Budapest is one of my favorite cities in Europe! Before arriving in this beautiful city, I had done little research and had a vague idea of what to see in Budapest, but I can tell you now that there are plenty of awesome attractions to add to your list of things to see in One Day In Budapest!
A lot of people ask "Is Budapest cheap?" and my answer to that is, YES! There are lots of free things to do in the city that will keep you entertained for your entire one day in Budapest.
Furthermore, I have put together this One Day In Budapest Travel Guide which includes the top 5 things to do, where to stay in Budapest and other useful information to help you plan your trip ahead of time!
Have you got travel insurance for Hungary? I know that nobody likes to talk about this stuff but accidents can happen and having World Nomads Insurance can save you thousands of dollars if something goes wrong.
WHERE IS BUDAPEST & HOW TO GET THERE
Budapest is the capital city of Hungary located in the very north of the country. The population of Budapest is 1.7 million.
The two most common ways of reaching Budapest is by plane or train.
By Plane:
Budapest International Airport is very well connected with daily flights available from anywhere in Europe and also international arrivals from Asia. I always use SkyScanner to search and book all of my flights as they generally have the cheapest rates.
By Train:
Arriving in Budapest by train is the next best option of reaching this beautiful city in Hungary. Daily trains operate in and out of Budapest Central Station, connecting Budapest from other major countries in Europe such as Austria, Czech, Slovakia and Romania, to name a few.
Traveling around Europe by train is one of the best ways to get around at an affordable cost. I highly recommend purchasing a Eurail Pass to make the most out of your Europe trip. There are many different passes available which give you access to the majority of trains, buses and boats within 31 countries in Europe!
Click Here to get your Eurail Pass today!
The iconic Budapest sign – One Day In Budapest
ONE DAY IN BUDAPEST – TOP 5 THINGS TO DO
#1 CITADELLA & LIBERTY STATUE
The outstanding Citadella is a historic fortress that resides on top of Gillert Hill and it is one of the best free things to do during your one day in Budapest.
Constructed many years ago by the Hapsburgs following the failed Hungarian War of Independence.
It was once occupied by the Austrians, which was then taken over by Nazis and then finally the Soviets. This incredible fortress has a more complex history than Budapest city itself!
Budapest Citadella was the first attraction I had written down on my Budapest itinerary and it did not disappoint. Not only is it rich with history but it also offers surrounding well-kept gardens and the BEST panoramic views overlooking the entire city!
Don't forget, at the very top of Gillert Hill you can find the Liberty Statue standing tall at the summit, an impressive monument that is hard to miss.
There a number of entrances to the fortress grounds at the Citadella though my recommendation, for the easiest access, is by using the footpath located opposite the Gellert Hotel.
Gellert Hill & fortress – One day in Budapest
View from the Citadella – 1 Day in Budapest
#2 PARLIAMENT BUILDING
The Parliament Building is one of the cities most iconic landmarks and a must-see on your one day in Budapest itinerary!
Located along the banks of the Danube River, it's hard to miss the Parliament Building due to its monstrous size.
I didn't go inside the Parliament Building, however, the best viewpoint to marvel at the wonderful architecture is on the opposite side of the river. If you're lucky, you may even get that perfect reflection photo!
Nomatic Travel Bag: Best travel bag in the world! The Nomatic 40L Travel Bag is a game changer and perfect for all adventures. With an incredible organization system that enables you to pack more in less space, this carry-on size bag will change the way you travel!
Parliament Building Budapest – One day in Budapest
Parliament Building – Budapest in one day
#3 RUIN PUBS
If Budapest is famous for one thing it would have to be the Ruin Pubs! These shanty, quaint and unique style pubs are set up in old, run-down buildings which have been converted into bars filled with antique furniture, decorative artworks and more.
My favorite and the most reputable ruin pub in Budapest is Szimpla Kert! A large atmospheric building decorated with funky mismatched items that offers great food, a wide selection of beverages and live music!
Be sure to add Szimpla Kert to your list of places to see on your one day in Budapest for it's one of the best social things to do.
Szimpla Kert Ruin Pub – One Day In Budapest
Szimpla Kert – What to do in Budapest in 1 day
Ruin Pubs street in Budapest
#4 BUDA CASTLE HILL FUNICULAR
The Buda Castle Hill Funicular is the second oldest of its kind in the world. It was first opened in 1870, working on a system of weights and counterweights that carries the carriages up and down the tracks.
The funicular was unfortunately under maintenance during my one day in Budapest and I wasn't able to take a ride to the top. However, there is a footpath to the side of the funicular that zigzags up to the top of Castle Hill where you'll be rewarded with panoramic views of Budapest and the Danube River!
Buda Castle Hill Funicular – One day in Budapest
#5 DANUBE RIVER
The Danube River divides the Buda and Pest sides and just so happens to be the second-largest river in Europe!
Flowing approximately 2800 kilometers from West Germany through Austria, Slovakia, Croatia, Serbia, Bulgaria, Romania, Moldova and Hungary, before meeting the Black Sea in southern Ukraine.
Taking a stroll up and down the Danube River is one of the best free things to do during your one day in Budapest, especially on a warm summer day.
Alternatively, if your feet don't work, there is the option to explore Danube River by boat. The cost of a river cruise is around $10-$20 depending on which package you buy.
Click Here to get the best rates when booking your Danube River boat cruise online in advance!
Not to be missed along the east bank is the 'Shoes on the Danube', a memorial to honor the Jews who were killed during World War II.
Boat cruise on the Danube River – One Day In Budapest Itinerary
Shoes on the Danube River – One Day In Budapest
The Danube River – One Day In Budapest
BUDAPEST MAP
WHERE TO STAY IN BUDAPEST
Budapest has thousands of accommodation options to choose from, so I have narrowed it down to a few of the best places to stay for your one day in Budapest to fit the needs of budget backpackers, luxury travelers and everyone in between.
See the list of accommodations below that I personally recommend:
Luxury: Aria Hotel Budapest
Check prices on Agoda | Check prices on Booking.com
Mid Range: Corvin Plaza Apartments
Check prices on Agoda | Check prices on Booking.com
Budget: Hello Hostel
Check prices on Agoda | Check prices on Booking.com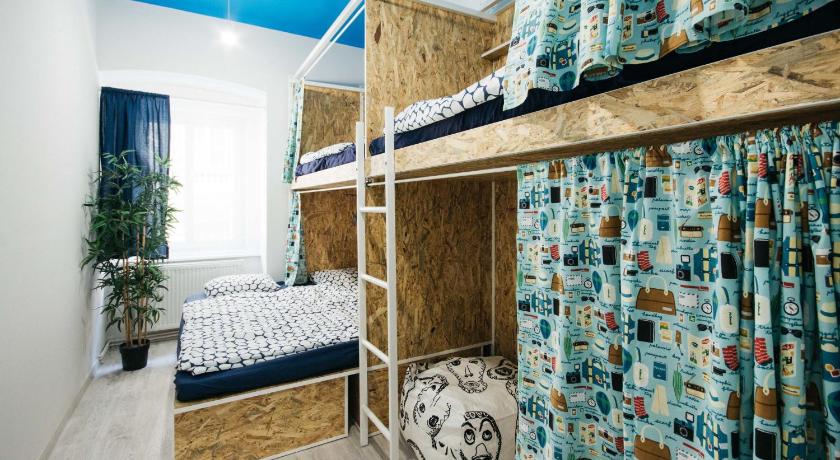 ONE DAY IN BUDAPEST – THINGS TO KNOW BEFORE YOU GO
The best time to visit Budapest is from March all the way through till September when temperatures are moderate.
Although, do take into consideration that peak season in Budapest is between June and August which is smack bang in the middle of summer, so expect large crowds and many tourists during these months.
The currency in Budapest is the Hungarian Forint and the exchange rate is approximately 250 Forint = $1USD
However, Euros are also widely accepted in most shops, cafes, restaurants throughout Budapest.
AIRBNB BUDAPEST
Another option for accommodation during your one day in Budapest is to stay at an Airbnb, which generally has some great deals in Budapest.
BEST BUDAPEST TOURS
JOIN MY FACEBOOK TRAVEL TRIBE
Do you have any questions about one day in Budapest?
Join my Facebook Travel Tribe and send a message at any time for a quick response!
MORE EUROPE TRAVEL GUIDES
Croatia Travel Guide: Yacht Week In Croatia
Vis Island Croatia: 9 Things To Do In Vis
Budapest Travel Guide: 5 Things To Do In Budapest
Switzerland Travel Guide: 8 Day Switzerland Itinerary
Paris Travel Guide: 2 Day Paris Itinerary
Barcelona Itinerary: 2 Day Barcelona Itinerary
Istanbul Travel Guide: 5 Things To Do In Istanbul
Sofia Travel Guide: 3 Things To Do In Sofia
Milos Island Greece: 15 Best Beaches In Milos
Sifnos Island Greece: 7 Best Beaches In Sifnos
WHAT TO PACK FOR ONE DAY IN BUDAPEST
Everyday Backpack: One of the best backpacks on the market! The Nomatic 20L Backpack is perfect for on the go adventures. Featuring multiple storage spaces for valuables, drink bottles, chargers, notebooks and more. This sleek backpack was designed for you.
Universal Power Adapter: Don't leave home without one! I highly recommend getting this Universal Power Adapter so that you are able to charge all of your electronics when you're on the road. Compatible in Asia, UK, Europe, Africa, USA, SA and Australia.
Hidden Money Belt: I never go on a trip without one! The best thing is they are always out of sight, hidden beneath your clothing. With RFID blocking, they are perfectly designed to keep your credit cards, cash and other valuables safe when you're out adventuring!
Waterproof Phone Case: A waterproof phone case is a must-have item! This universal case will keep your phone safe from water damage, sand and scratches during your adventures. Suitable for all smartphone models.
Portable Charger: One of the best portable chargers on the market! The Anker Power Bank keeps your phone and accessories charged on those longer adventures. Featuring 2 USB charging ports, rechargeable battery, works with iPhone, iPad, Samsung, Oppo and Android.
Microfibre Travel Towel: To pack a towel or not to pack a towel? A standard bathroom towel can take up a lot of space in your travel bag. Get your hands on a quick-dry Microfibre Travel Towel which is perfect for the beach, backpacking, camping and general traveling.
Rain Jacket: A light-weight rain jacket is an absolute must when traveling! North Face waterproof rain jackets come in both men and women sizes, featuring a breathable mesh lining and adjustable hood that can be tucked away inside the collar.
Kindle: The best alternative for books! Kindle e-readers are perfect for long haul flights, reading on the beach or a quiet evening away from the bars. Kindle's are waterproof with rechargeable batteries and adjustable light settings to suit indoor/outdoor conditions.
Packing Cubes: My favorite item in my backpack! Perfect for organizing your shirts, pants, jackets, socks, underwear and more. This 5 Set Packing Cubes makes packing easier and more efficient, adding extra space in your bag for your next trip.
Activated Charcoal Tablets: Want to avoid food poisoning? Most of us have been a victim of travelers diarrhea from eating street food. Organic Activated Charcoal Tablets are fast-acting and will rid your system of the bad bacteria that causes stomach upset.
MY CAMERA GEAR
Everyday Camera: The most affordable mirrorless camera on the market! I personally use the Sony A7ii Mirrorless Camera on all of my adventures. It's compact, lightweight and super easy to use for all levels of photography. A 28-70mm Sony lens is also included.
Drone Camera: Take your photography to new heights! The DJI Mavic Pro 2 Drone is at the top of the game when it comes to high-quality images and video, easy to control functions and traveler-friendly capabilities. I guarantee you won't regret purchasing one.
GoPro Hero 8: One of the most popular cameras on the planet! I love using the GoPro Hero 8 for all of my underwater shots and fast-paced adventures. The GoPro Hero 8 captures the best moments with its wide range of functions that are very simple to use!
Camera Bag: My favorite camera bag I have ever owned! The Lowepro Protactic 450 AW II Camera Bag features a waterproof rain cover, drink bottle holder, padded compartments for cameras, drones, lenses, accessories and it also has a laptop pocket.
Selfie Stick: Everyone loves a good selfie, right!? The Sandmarc Metal Edition Selfie Stick is sleek, stylish and can extend to 1.2m. I find it much easier to take photos and videos with the GoPro when it is mounted to the Sandmarc Selfie Stick!
Camera Tripod: The Joby GorillaPod is suitable for all cameras. This tripod is easy to use and perfect for setting up a time-lapse video or even using it as a selfie stick. The legs are flexible so you can wrap it around a tree or a pole to get creative with your shot.
GoPro Dome: Have you ever wanted to capture those under/over water shots with the GoPro? This epic underwater GoPro dome housing is the best camera accessory to have to create the perfect 50/50 shot. I use mine every time I am in the ocean!
Memory Card: The best thing about SanDisk Extreme Pro is that it delivers maximum speed for images and videos. Having 64GB of storage means that you can store hundreds of files on this SD card for 2-3 days and not have to worry about running out of space.
External Hard Drive: As a photographer, my images and video files take up a lot of space on my MacBook so I use the WD Elements External Hard Drive to store everything. With 4TB worth of storage space, this is more than enough for 1 year worth of content.
Check Prices Here
ONLINE ENGLISH TEACHING
Do you want to travel full-time and get paid along the way?
Teaching English online is one of the easiest and most flexible jobs out there! Become a Digital Nomad today where you get to choose your own hours and work remotely from anywhere in the world by teaching English online. All you need is a laptop, good WiFi connection, a TEFL certificate and you're good to go!
MY SHOP
Before you go from this one day in Budapest post, don't forget to check out My Online Shop!
I've got a wide range of digital products for sale and I'm sure you'll find something that will come in handy during your travels!
FINAL THOUGHTS OF ONE DAY IN BUDAPEST
Thanks for reading this article and if you have any questions about this One Day In Budapest Guide, please leave me a comment below and I will get back to you as soon as I can.
Happy Travels!